According to a recent survey of real estate agents conducted by Homelight, curb appeal can work wonders for selling your home. A significant part of curb appeal is lawn care. So, if you are making plans to sell your home and you don't have a huge budget, it is a good idea to put some of your money into making sure your lawn looks its best.
Even if you don't plan to sell, keeping your lawn in pristine condition adds value. In addition, keeping your yard manicured gives the impression that you take good care of other parts of your home. Below are five critical tips for lawn care in Rhode Island that can help you improve your curb appeal and boost your home value.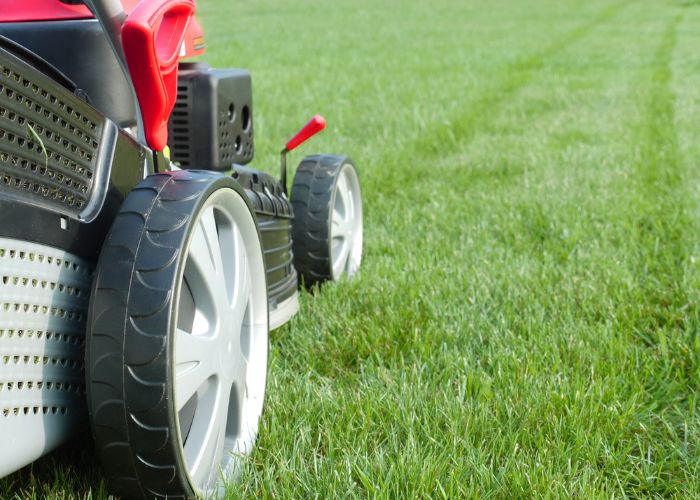 Avoid Using Artificial Turf
Some homeowners are drawn to artificial turf because it allows their lawn to look healthy and green all year long. Some people don't like for their grass to brown and die in the fall and winter and prefer it to be as beautiful as a golf course all year long. However, installing artificial turf isn't a good option to achieve your desired results. For one reason, it looks like plastic. Instead of giving viewers the impression that you have a well-kept lawn, they may assume that you are cheap. If someone is considering buying your home, they may think that you cut corners in other critical areas of your home and decide that they don't want to look inside. Additionally, fake turf can be detrimental to your soil and lead to environmental pollution. It can also discourage beneficial wildlife and insects from frequenting your home. 
Consider Having Trees Added to Your Property
Another way to increase the value of your home and add curb appeal is to add trees or some shrubs to your property. But you shouldn't just add any tree to your property. According to a recent article by Home and Gardens Country, the trees you add to your property should be ideal for the place and climate you live in. So, it wouldn't be a good idea for Rhode Island property owners to plant palm trees. Instead, it would be a good idea to plant trees like red maples and white oaks common in the area. Also, mature trees tend to add the most value, yielding an increase of 7 percent or more in price. 
Consider Installing Hardscape
While cutting grass and tending the lawn will do the trick, consider installing hardscape like pavers or natural stone if you want to take your curb appeal to a higher level. An inviting entryway creates a nice contrast and makes visitors feel comfortable walking to your door. If they have to walk through grass, mud, or water to get to the entrance of your home, this isn't exactly inviting. Also, if you already have hardscaping that are overgrown with moss or are otherwise tacky, you should consider getting an upgrade to improve curb appeal. 
Use Mulch
Although mulch can really improve the look of your landscaping by adding another layer of texture, it isn't only for decorative purposes. Mulch can do a great job at keeping weeds and other undesirable, unsightly things from growing on your lawn. There are many types of mulch to choose from, including wood chips, straw, rubber, compost, and pebbles. However, if you want to ensure that your lawn doesn't grow weeds, it may be a good idea to get bark. 
Minimize Unkempt Lawns 
Of all the things you can do to improve your curb appeal and add value, cutting your grass and keeping it edged is one of the simplest to do. If you don't currently have the budget to add trees, install hardscapes, or add mulch, getting a landscaping company to come out regularly and keep the grass and other greenery trimmed is enough. It is never appealing to have a house with overgrown grass and unkempt bushes, especially if you want to attract buyers. You can even get a fine, or even worse, get a lien or go to jail for overgrown, unsightly lawns. So, when it comes to landscaping, don't underestimate the power of simply keeping your grass cut and manicured.
Is your lawn in need of tender love and care to improve your curb appeal and add value? Then, you may want to get the help of a trusted landscaping contractor. The experts at Rhode Island Landscaping and Design provide various lawn care services, including design, construction, full-service lawn care, mulching, and more. If you want us to transform your landscape to wow right now, contact us now to learn more about our unbeatable lawn services and get a FREE quote.